I had a dream, once.
Young, naive and full of hope and creativity - I wanted nothing more than to make a living from my art. To use my artistic skills to bring a little more sparkle and magic into this world. To make people smile and feel good when they saw my work.
I had a burning desire to bring some joy to everyday life; I just wanted to make a small difference to people's lives and be able to pay my way in life doing it - even though at the time I wasn't quite sure where I was heading with it.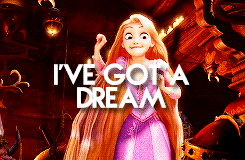 Well, that fire still burns brightly, and I still want all of those things.
I have a plan to purchase the tools I need to start manufacturing my tees in-house; putting all of that love and attention to detail into each piece I create by hand. First up, I need to get my paws on the funding for a heat-press.
But - I really need your help to get there.
You see, my dream has been ongoing for many, many years now. Early-twenties me came up with the concept of Artemiss Creations in the hopes of creating artwork and stationery to sell at markets and online.
While friends spent their evenings and weekends boozing it up in bars and clubs, I was quite often tucked away in my office, furiously sketching, colouring, trimming, glittering and packaging my creations. The passion was strong.
I approached stores and stockists with my work, getting knockback after knockback - picking myself up and dusting myself off every time, ever confident that my big break was just around the next corner. Except...it never was.
This went on for years. I found casual work on the side to help fund my passion, which in itself convinced me that creating was my true calling in life and that I had to find a way to make this work.
I worked hard. Damned hard. And yet, I was stuck on a hamster wheel.
Eventually, I ended up having to work "for the man", as it were. After investing years of time, love, money, blood, sweat and tears into my dream, I gave my time and energy to funding somebody else's business dream, just so that I could pay the bills. On the advice of others, I got a "real" job. A few, actually.
The artworks I'd painstakingly created got packaged up and put away. Stored in a box somewhere, gathering dust, while that sparkle of hope and joy it once contained dimmed. I gave up on my dream ever being a reality.
Yet - the whole time I wasn't working on making my little dream flourish, I was constantly being reminded by the Universe that the jobs I was in weren't where I was supposed to be. Sometimes, it came in with a bloody huge metaphorical sledge-hammer to make it's point.
I didn't always listen.
In the many jobs I had, I've had to deal with an unstable Manager that thought it was ok to lock me in a storeroom for "talking back" to her (yes, really) and after I left told all of my potential new employers that I was abusive, untrustworthy and a thief in my references to make sure I got blacklisted! (I'm not, obviously).
I've had to work in a window-free, unventilated concrete room next to commercial print machines, enjoying the noise and fumes close-up 8 hours a day with the majority of my "room mates" being the hundreds of baby roaches that lived in the bottom of the rusted out kettle.
I've had to fight to get my Superannuation paid after finding out that not one cent was being deposited into my fund the whole time I worked with one company.
At one point I worked 2 casual jobs at the same time, when one of those employers pleaded with me to leave the other so I could dedicate myself fully to all of the hours she need me in her business. I was cautious, but I did. Three weeks later an employee I knew nothing about came back from holidays and I was promptly told there was no more work for me as they were giving her the shifts back (???) and I was let go.
Another Manager screamed at me in the middle of the store in front of customers because she was angry that I had taken so much time off. I hadn't. She was reading the roster of somebody called Tanika; not Danika. She never once apologised. I left shortly afterwards.
There was that one job I took because I needed the money so badly, where I got to be in charge of removing the tendons from raw chicken fillets by hand. Needless to say, I wasn't really cut out for that one *gag*.
Oh, and both of my full-time graphic design positions ended with the rug being pulled from under me with surprise redundancies - only each made sure to do it within 7 days of the date they'd be required to actually pay me out any kind of redundancy pay. I was left shocked, unemployed and empty handed. Both replaced me with cheaper labour almost immediately.
There's more horrible stories at different places than that, I'm sorry to say (I really wish there weren't!!) - but that gives you a pretty good idea of how and why I feel a little jaded at the thought of investing my time and energy into working towards someone else's goal. I'm not afraid to get my hands dirty and put in the hard yards, but sometimes you've just gotta step back and ask yourself if it's really worth it.
Experience told me it wasn't.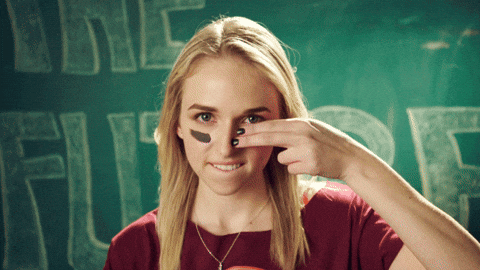 Fast-forward to today and that young, naive artist is long gone.
The older and slightly worn down, but ever full of hope and passion for her dream version is now in the driver's seat and I can tell you - if there's one thing I've learnt from life so far it's that if you want something amazing to happen in your life, the best person to rely on making it happen is yourself!
I want that dream I once had to be made real.
That fire in my belly has never burned brighter.
I dug out that dusty old box of artwork I'd given up on today. It was packed away when I felt disheartened - but now I feel excited! It's full of hope, potential art and GLITTER.
The artworks in that box are going up for sale once more to help me raise the funds I need to respark that dream of mine, and help me get the heat-press I so dearly need to take the next big leap into creating and selling art as my full-time living.
I need your support to spread the word and help me hit that target, so that I can bring you guys even more of my beautiful creations and show my younger self that it is possible to follow your dreams in life!
If you want to help make this magic happen, please follow me over on my personal instagram account @i.am.artemiss where I'll be posting some videos and photos of these works for people to get their mitts on.
I can't wait to share my treasures with you!!!
Danika xx
P.S: Prints are now available to purchase from https://i-am-artemiss.myshopify.com/